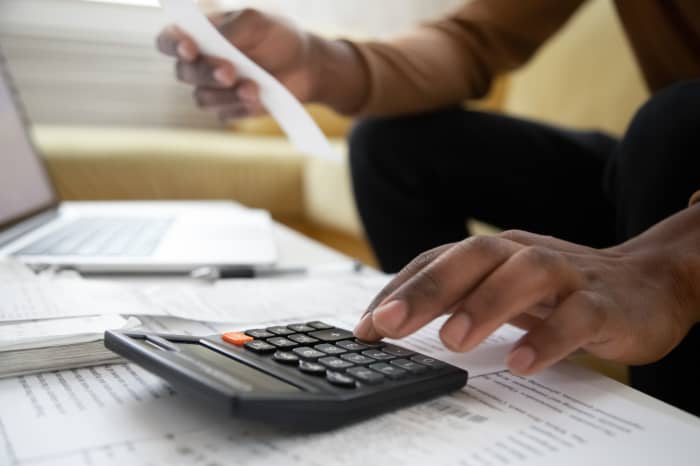 Question: I am planning to retire at 62. I have $200,000 in savings, and I have a paid off rental house with a $1,500 a month rent income. My house that I live in is paid off, too. I'm not sure what to do with my savings. How might a financial adviser help me? What do you recommend? (Looking for a new financial adviser too? This tool can match you to an advisor who may meet your needs.)
Answer: Having a lump sum of money in your savings can sometimes be difficult to allocate properly — but you don't necessarily need a financial adviser to help you here, though you may find one helpful. Here are the pros and cons of hiring an adviser to help.?
The financial adviser route
Many financial advisers are adept at helping clients navigate the path to retirement, which might include investing and saving for retirement, Social Security benefits claiming strategies, healthcare costs before and after Medicare, planning ahead for long term care (LTC) health expenses, and helping you lower your lifetime retirement taxes. If those are things you don't feel comfortable tackling yourself, you might want to consider a financial adviser.?
Have an issue with your financial adviser or looking for a new one? Email picks@marketwatch.com.
Another thing that a financial planner can do is to look at your particular situation and let you know if retiring at 62 is realistic. Indeed, it might make far more financial sense to wait. Postponing the collection of Social Security for one year increases the benefit by about 8% plus the cost-of-living adjustment (COLA) for every year until age 70. "If you're set on retiring at 62, you will do it, however, as a fiduciary adviser, I would have to bring up the very large cost of doing so," says certified financial planner Chris Chen at Insight Financial Strategists.
The adviser can also, as you pointed out, help you figure out what to do with your $200,000 in savings. "They can look at your risk capacity and tolerance and make recommendations on how to best utilize your savings," says certified financial planner Danielle Harrison of Harrison Financial Planning.?
One big downside of an adviser is the cost. Most advisers operate under one of three payment models; per plan flat fee, hourly and assets under management (AUM). While the cost for each of these varies depending on factors like location, expertise and the complexity of one's situation, hourly advisers tend to charge between $150 and $350 per hour,? flat-fee advisers can charge anywhere from $2,500 to $10,000 per plan, and the typical range for assets under management is generally 1%.
Whichever fee model you pick, look for a fee-only fiduciary adviser to ensure you're working with someone who is putting your best interests first, as opposed to someone who is earning a commission or being paid to promote or sell a specific product even if it's not the best for your finances. To find a financial planner who fits the bill, consider using the National Association of Personal Financial Advisors (NAPFA) find-an-advisor tool or the Certified Financial Professional's Let's Make a Plan portal. (Looking for a new financial adviser too? This tool can match you to an advisor who may meet your needs.)
The DIY route
But you don't need a pro to help you manage your money.? You will need to do your homework on drawing Social Security (waiting, as we discussed above, will generally yield you higher monthly payouts) and on how much you will need to draw from your savings and when.? "$200,000 and income from a rental is more than most Americans, but I would revisit the idea of retirement at 62 because of the Social Security penalty that comes with that. I might propose an appropriate investment plan," says Chen.
Chances are you'd prefer low-risk investments, which means you may want to consider putting your money in high-yield savings accounts, investing in short-term CDs, buying Treasury bills, notes, bonds and TIPS, investing in low-yield bonds and fixed annuities to preserve your nest egg. For his part, certified financial planner Kaleb Paddock at Ten Talents Financial Planning says you should prioritize getting the best return on your lifestyle and life experiences. "Spend on the things that matter most to you while still wisely planning for life's unexpected curveballs," says Paddock.
Want to learn more about finance before taking the DIY route? Consider books like the Retirement Planning Guidebook by Wade Pfau, How to Make Your Money Last: The Indispensable Retirement Guide by Jane Bryant Quinn, and The Ultimate Retirement Guide for 50+: Winning Strategies to Make Your Money Last a Lifetime by Suze Orman, that focus on retirement planning.
Looking for a new financial adviser? This tool can match you to an advisor who meets your needs.
Have an issue with your financial adviser or looking for a new one? Email picks@marketwatch.com.
The advice, recommendations or rankings expressed in this article are those of MarketWatch Picks, and have not been reviewed or endorsed by our commercial partners.