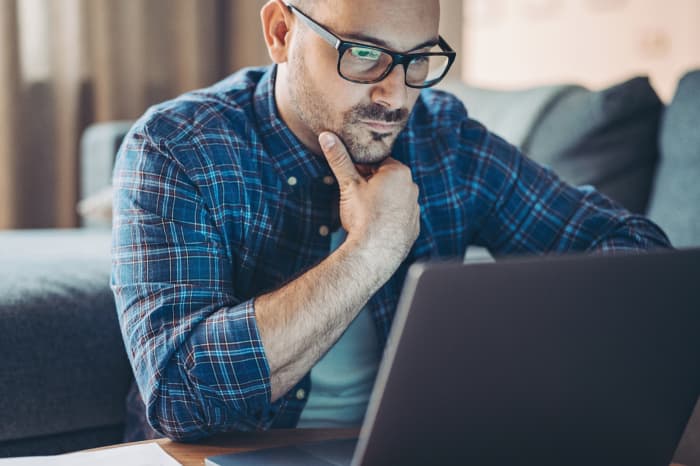 Question: I have a close friend who is questioning his financial adviser's motives. He has a trust that was set up by a now-deceased family member and it's administered by their long-time financial adviser. He's uneducated on the subject and?he?feels the adviser?isn't?being fully transparent about his asset options as a result. He doesn't know how, or if it's even possible, to request to have an outside source review his current finances to ensure he is being taken care of and not taken advantage of. What insight or recommendations for a path forward can you offer?
Answer: If you feel like something is up with your adviser, do something about it. "Typically, that person should trust their gut and absolutely get a second opinion," says certified financial planner Ted Halpern of Halpern Financial. Not only are portfolio second opinions definitely possible, they're more common than you'd think. In fact, many planners who provide investment planning will do this either as a standalone service or as part of a broader plan, says certified financial planner Cristina Guglielmetti at Future Perfect.? (Looking for a new financial adviser? This tool can match you to an advisor who meets your needs.)
"You can request an hour of a certified financial professional's time for a review and sanity check. That may be the best course of action if it's simply a knowledge deficit prompting suspicions of poor or abusive financial practices," says certified financial planner Matt Bacon at Carmichael Hill & Associates.
You friend should most likely look for a fee-only certified financial planner. "Fee-only advisers are fiduciaries, meaning they're financial professionals who do not earn a commission on any financial products, explains certified financial planner Danielle Harmon of Boundless Financial Services. "Someone with the CFP designation will be trained in comprehensively reviewing a client's entire financial situation, not just investments.?
Have an issue with your financial adviser or looking for a new one? Email picks@marketwatch.com.
You'll probably want to work with a planner who charges by the hour, since you're only looking for a second opinion and not a comprehensive plan or the execution of asset management. To narrow your search for advisers who work on an hourly basis, check out the National Association of Personal Financial Advisors (NAPFA) as they allow this specification or the Garrett Planning Network which exclusively features hourly and project-based advisers or advisers who can work with your amount of investable assets. "You should be prepared to discuss your goals and needs so the adviser can accurately determine whether the trust assets are being managed in alignment with those," says Guglielmetti.
In this situation, it sounds like your friend is a beneficiary of a trust, which means there should be an attorney or law firm associated with the trust. "This person can ask to speak with them to ensure a thorough explanation of what is in place and what they might expect from it," says Halpern.
And when it comes to the current adviser: "Send an email or place a call to the adviser in question and state that you would appreciate a complete understanding of what the trust calls for, terms of the trust, your rights to the assets and terms as well as how the trust is allocated," says Halpern.
It also sounds like your friend's planner is investing in more complex investments than index funds. "The planner may be very knowledgeable and experienced in those investments or could not be. The problem is that the client doesn't know enough to be able to evaluate what the planner is doing," says certified financial planner and certified financial therapist Tara Unverzagt of South Bay Financial Partners.? (Looking for a new financial adviser? This tool can match you to an advisor who meets your needs.)
To get some clarification on what's happening, Unverzagt recommends asking the planner what type of portfolio they have, whether it's high, medium or low risk and if it's income-oriented, growth-oriented or a combination. "How do you select the investments I'm in? Who are these investments best suited for? What are the fees for the investments? How much do you get paid for each investment? How has my portfolio performed compared to the benchmark in 2022 and since January 2020? If they can't answer these questions or their responses don't align with the client, there's a problem," says Unverzagt.
If your friend is low risk and the planner is investing in a higher-risk portfolio, that's one issue. If your friend isn't getting clear cut, satisfactory answers from If the planner handling the account and the professional you hire to give a second opinion agrees that there is foul play, an attorney may be required. "Cross that bridge when you come to it. For now, start with a basic review, lay out the facts and formulate a plan after getting their input," says Bacon.
Have an issue with your financial adviser or looking for a new one? Email picks@marketwatch.com.
The advice, recommendations or rankings expressed in this article are those of MarketWatch Picks, and have not been reviewed or endorsed by our commercial partners.